Hi,
I subscribed Ankihub, select the deck and add it to Anki. Then I checked the version and it shows v11, like this picture, is it correct?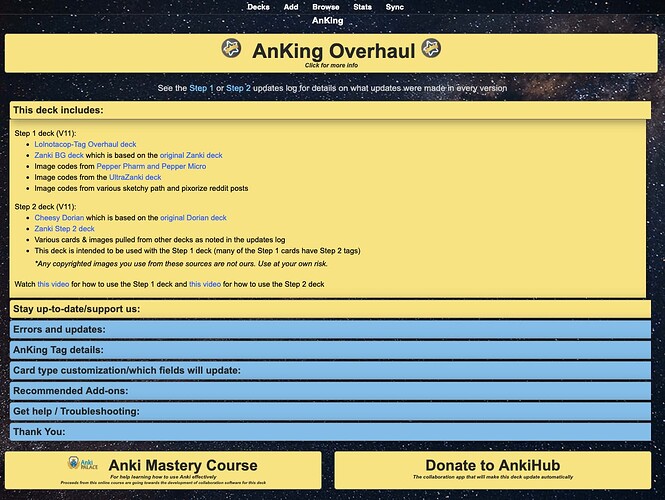 Thanks a lot!
The category for general support questions related to using AnkiHub.
Things not to ask about here:
Please include supporting information and documents such as screenshots, recordings, complete error messages, etc.