I am having the same problem - now every card has all the tags listed at the bottom which covers a lot of the additional text. Can you explain how to turn this off rather than providing the link to the Youtube video?
I can't seem to find the answer within the video. I just want to hide the tags like it was before!

Download the anking note types addon. Restart. Go to AnKing → AnKing Note Types. In the ankingoverhaul tab you can uncheck the box to include tags on the card
Thank you so much! It worked!
I went to AnKing → AnKing Notes Types → AnKingOverhaul and then this is what I see. All of the other tabs say "The notetype is not in the collection."
As you can see all the tags are still showing up at the bottom the card.
Please let me know how I can fix this - thank you.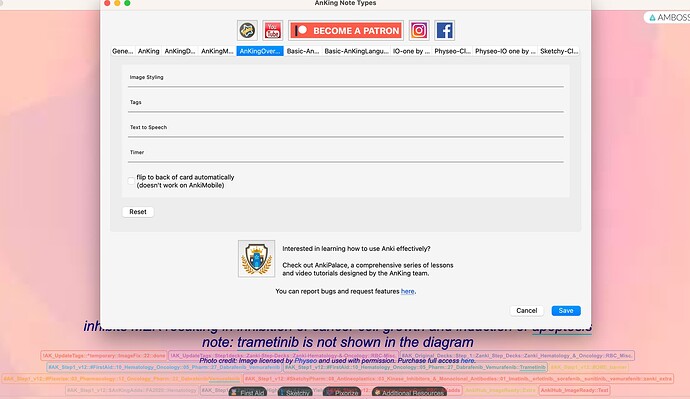 Click on the word "tags" and uncheck "tags container", that should work!