For context, the only deck I am subscribed to is the official AnKing deck. I upgraded from V11 as per the instructions.
This missing values prompt appears upon opening. I always select "yes" to reset local changes.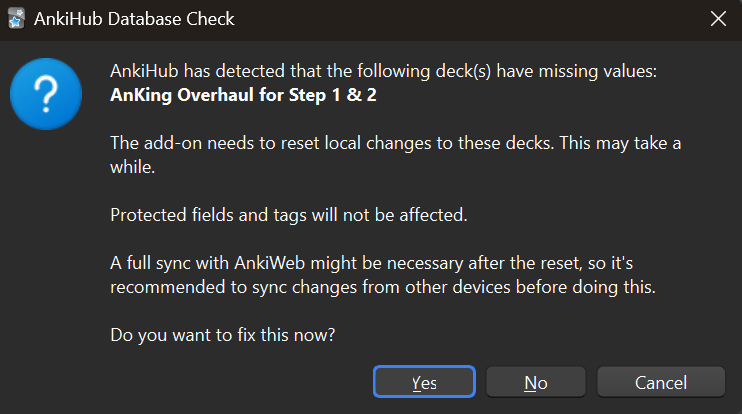 Additionally, every time I quit Anki, it believes there is an Ankiweb conflict. This has not happened since I installed Ankihub. I always select "download from AnkiWeb".
(I cannot attach the image of the prompt as I am a new user).
I have attempted to fix these problems by unsubscribing and resubscribing to the AnKing deck twice, but to no avail.
Any help appreciated