The new brainstem schematics from radiopedia use a different orientation than what is traditionally used in anatomy and in the literature - the ventral side is at the top instead of at the bottom. Honestly makes it extremely confusing at times.
Also, some of the cards used to reference the old images and don't even line up with the new images that have recently been added. For example, the card for the image below (note:1480874931616) references the presence of a 4th ventricle but this is nowhere on the new image.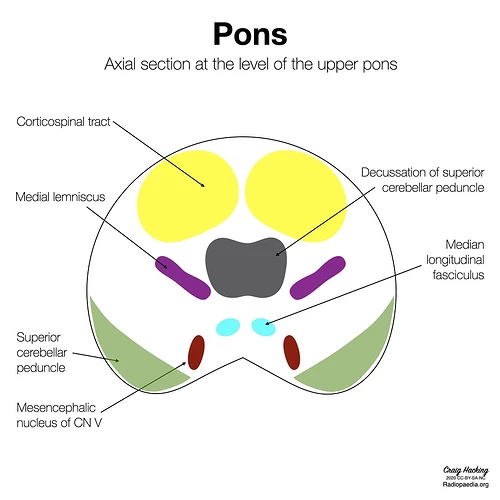 Was wondering what other people thought about these recent changes.