![Screen Shot 2023-05-03 at 7.09.49 PM|690x378]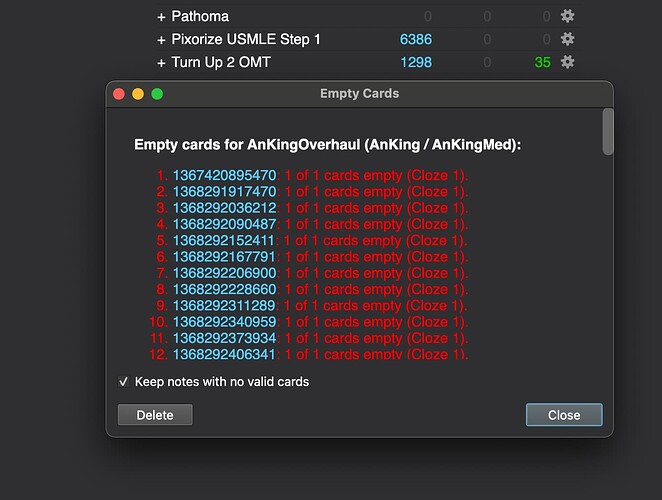 (upload://7Axfv7yu0ReYtwtVVp4AyrS0AzZ.png)
Starting yesterday, all cards in anking overhaul have changed to
"No cloze ⁨1⁩ found on card. Please either add a cloze deletion, or use the Empty Cards tool.
[More information]"
Every single card is like this. I tried tools->empty cards->empty close deletions, and it deleted every card. I have uninstalled and resubscribed to anking overhaul and I am still having this issue. Please help.
The category for general support questions related to using AnkiHub.
Things not to ask about here:
Please include supporting information and documents such as screenshots, recordings, complete error messages, etc.