The category for general support questions related to using AnkiHub.
Please include supporting information and documents such as screenshots, recordings, error messages, etc.
Hi! I'm new to using this, so I hope I'm doing this right. I've been getting errors syncing to AnkiHub for months now. It looks like this: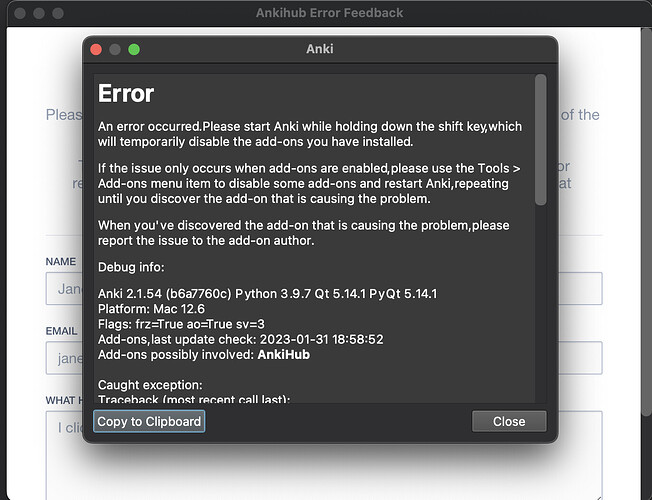 I submitted an error report quite some time ago, but it doesn't seem to have resolved. I also have a lot of cards where the media isn't loading- hoping that will resolve once I can sync correctly. Does anyone know why it is not syncing? Thanks in advance!