I am a maintainer of a deck and I receive this error when checking the submit without review.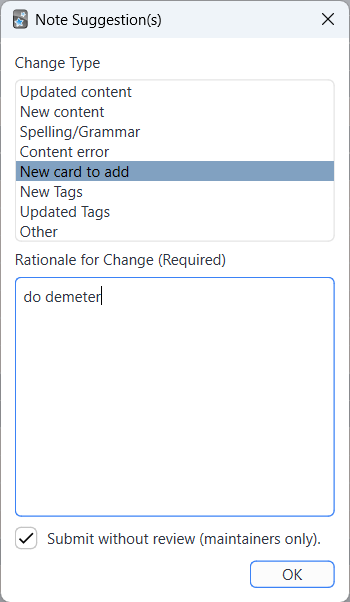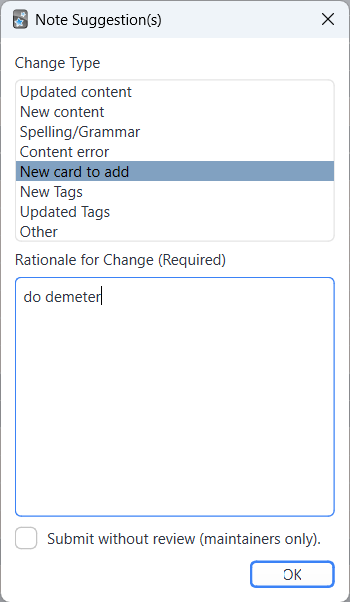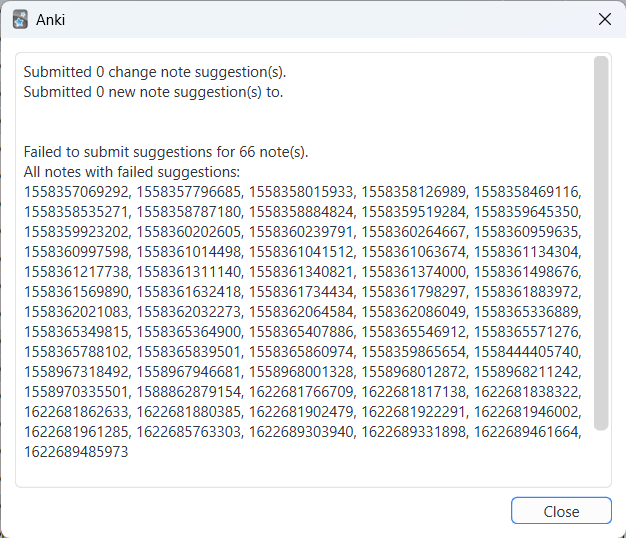 When I try to bulk suggest new cards they fail to submit as well? Not sure why?
I changed the cards from the DO Demeter deck to my personal deck and want to upload those cards to my ankihub deck.